Discussion
Confession, character and Floyd Landis
The irony in his accusations is that he isn't credible enough to make a real difference
Originally Published:
May 20, 2010
By
Shaun Assael
| ESPN The Magazine
Thank you, Floyd Landis. No, not for the confession that rippled around the world today, which will bring us years of new rocks to turn over and books to write and jobs to keep.
Well, OK, yeah; thanks for that.
But more importantly, thanks for reminding us that we can still be interested in doping cases, because being blasť was getting kind of boring. What's so fascinating about this confession isn't that Landis admits using testosterone patches, EPO and other ...

Read full story
FLOYD LANDIS ADMITS DOPING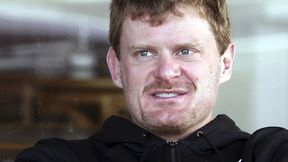 D. Ford he used PEDs and confirmed he sent e-mails implicating dozens of other cyclists, including Lance Armstrong:
LATEST
WATCH
LISTEN