Discussion
Floyd Landis and the want of truth
Floyd blew the whistle at Lance, but maybe we should be the uncomfortable ones
I'm not nearly crazy enough to write this.
And you're not nearly crazy enough to read it.
Still. Here we go.
Poor Floyd Landis.
In summary, this: A person nobody trusts has told us a thing nobody believes regarding a sport nobody cares about.
Thus, uncorrupted by rage and uninhibited by fact, we keep things very short, sweet and to the point this week as we turn to the cautionary tale of poor Floyd Landis.
Even ...

Read full story
FLOYD LANDIS ADMITS DOPING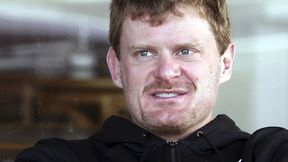 D. Ford he used PEDs and confirmed he sent e-mails implicating dozens of other cyclists, including Lance Armstrong:
LATEST
WATCH
LISTEN