Discussion
Prepare for the rise of Alex Smith
With improvement from Michael Crabtree on short routes, the QB could thrive
Originally Published:
June 3, 2010
By
KC Joyner
| ESPN Insider
In Malcolm Gladwell's brilliant book "Outliers," he makes the case that while there are many factors that go into whether or not a person will be successful, the overriding factor seems to be opportunity. Gladwell shows how getting a lucky break and landing multiple long-term gigs in Hamburg, Germany, for example, gave the Beatles an opportunity to put in the necessary hours to hone their skills to an elite level.
He also notes how Bill Gates benefited greatly from the state-of-the-art computer lab his high school installed in 1968. Gladwell said that Gates admitted he was probably one of the few people in the entire world with access to the type of computer he was able to start using when he was 13 years old.
This mindset and focus on opportunity can also be applied to the case of San Francisco 49ers quarterback Alex Smith. The official word coming from the 49ers is that Smith will be the starter in 2010, but their frequent use of words like "confidence" and "comfortable", along with Jed York's comment that "we believe in Alex," combine to make it sound like they are at some level hesitant to give Smith more opportunities.
The odd part about this is there are multiple metric and statistical reasons to think that Smith is already among the top 50 percent of quarterbacks in the NFL.
Good thing about these KC Joyner articles -- they take an argument that seems preposterous to a NFL diehard, and they defend it. We're wired to argue, as humans. Sports brings that out like nothing else. So, you should be reading these in the dead of the off-season, and using them as conversational fodder. To read 'em, though, you must be an ESPN Insider.
Insider
The Football Scientist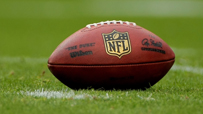 The Football Scientist, KC Joyner, writes every Thursday during the offseason. Keep up to date with him.
Articles