Discussion
Clearing up Revis misperceptions
No matter how you cut it, Jets' defense can overcome loss of CB
Originally Published:
June 17, 2010
By
KC Joyner
| ESPN Insider
In writing a series like Contrarian Thoughts (consult the sidebar on the right for all the previous editions), it is helpful to have a thick skin. Taking a tack that goes against the accepted grain is bound to draw negative comments, and rolling with the proverbial punches is a job requirement.
That is why I usually pay little heed to comments made about my articles, but the bulk of the fan and media reaction to last week's article about Darrelle Revis not being an irreplaceable player was so ill-informed that it requires a response.
Let's start with some comments made by The Big Lead blog. They said the Revis article was "the most ill-informed NFL piece we've seen this year." The only evidence they provided that offset the premise of the piece was their contention that the Jets' secondary without Revis would not be one of the best in the league.
To read KC's take on what's happening with Revis, bringing in other player comparisons as well, you must be an ESPN Insider.
Insider
The Football Scientist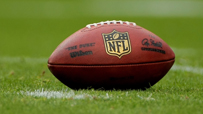 The Football Scientist, KC Joyner, writes every Thursday during the offseason. Keep up to date with him.
Articles