Discussion
You've been served
Ubaldo Jimenez is so good, hitters are wondering if his stuff should be illegal.
Updated:
June 17, 2010, 12:04 PM ET
By
Tim Keown
| ESPN The Magazine
This story appears in the June 28 issue of ESPN The Magazine.
COMPLAINT FOR CIVIL PENALTIES AND OTHER RELIEF
Plaintiff, the hitters of Major League Baseball, acting upon notification and authorization to the Commissioner of Major League Baseball, for its complaint alleges as follows:
The Defendant, a 26-year-old Colorado Rockies pitcher named Ubaldo Jimenez, on or about Opening Day of the 2010 baseball season, plotted against Plaintiff to break Major League Baseball Rule 1.02, which reads, "The objective of each team is to win by scoring more runs than the opponent."
Plaintiff alleges that Defendant, by refusing to allow opponents to score, is breaking Rule 1.02 by both intent and purpose. This complaint will show that, through the first two months of the season, Defendant knowingly and willingly plotted against other teams and hitters in Major League Baseball to prohibit them from scoring runs. Defendant's actions are blatant violations of baseball's fair-play rules.
To continue reading Tim Keown's Magazine profile of Ubaldo Jimenez, you must be an ESPN Insider.
Insider
ESPN The Magazine: June 28, 2010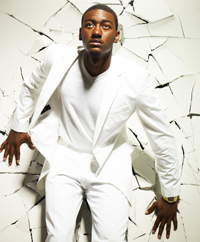 Check out all the content from ESPN The Magazine's June 28, 2010, issue (The NBA Draft 2010 preview). Where noted, the content is for ESPN Insiders.
Features
Videos