Discussion
The Insider: Level assessment
How do OK NCAA Joes end up as top NBA pros? Maybe they're more than just OK
Originally Published:
June 18, 2010
By
Chad Ford
| ESPN Insider
This article appears in the June 28 issue of ESPN The Magazine.
Daniel Orton averaged 3.4 points as a freshman for Kentucky last season, but that hasn't stopped some GMs from thinking the 19-year-old center might be worth a lottery slot in the upcoming draft. His stats and status may seem incompatible, but a team builder's job is to project what a player will do, not grade what he has already done. Anyone can see POY candidates like Kevin Durant or John Wall will do fine in the NBA. Tabbing a guy who turns out to be a way better pro than his college career would have led you to believe is the real draft-night coup.
To find out why players like Rajon Rondo, Russell Westbook, Gilbert Arenas and more have been such better as pros than they were in college, which college program is particularly adept at hiding NBA talent and what common mistakes NBA GMs make, you must be an ESPN Insider.
Insider
ESPN The Magazine: June 28, 2010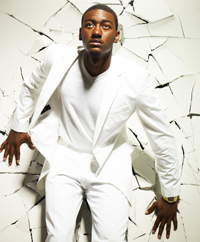 Check out all the content from ESPN The Magazine's June 28, 2010, issue (The NBA Draft 2010 preview). Where noted, the content is for ESPN Insiders.
Features
Videos