Discussion
The art of turning right
Learn from NASCAR's road course guru, Bob Bondurant
Updated:
June 18, 2010, 9:31 AM ET
By
Eric Morse
| ESPN The Magazine
This article appears in the June 28 issue of ESPN The Magazine.
Jeff Gordon was getting used to being told that the sun shone out of his tailpipe. At 22, he was coming off a head-turning rookie season, poised for stardom. But a pair of less-than-stellar finishes (11th and 31st) on NASCAR's two road courses meant he needed more seat time to master the ups, downs and tricky esses (read: left and right turns) that frustrate most of the league's elite. The Kid wasn't above taking advice, especially from another racer, but he wasn't exactly prepared to hear this message delivered so bluntly by veteran driving instructor Bob Bondurant: "You are driving like a little old lady!"
It was true. "You're smooth, you're on the right line; you just aren't going quick," Bondurant told him. "We're going to trade seats, and I'll show you how fast this car can go."
To read how NASCAR drivers master the art of turning right, you must be an Insider.
Insider
ESPN The Magazine: June 28, 2010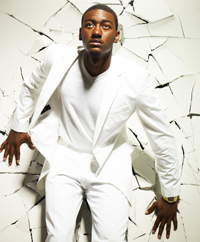 Check out all the content from ESPN The Magazine's June 28, 2010, issue (The NBA Draft 2010 preview). Where noted, the content is for ESPN Insiders.
Features
Videos