Discussion
Wes Welker the X-factor against Jets
Patriots receiver could be key to New England defeating its New York rival
Updated:
September 17, 2010, 12:46 PM ET
By
Mike Reiss
| ESPNBoston.com
FOXBOROUGH, Mass. -- Maybe all the talk about the one-on-one matchup between New England Patriots receiver Randy Moss and New York Jets cornerback Darrelle Revis is misguided. A strong case could be made that it's Wes Welker who should be drawing more pregame attention.
After all, it was Welker who sliced up the Jets the last time the teams met, with 15 receptions for 192 yards, both career highs.
And the last time the Jets beat the Patriots, in September of 2009, Welker didn't ...

Read full story
WEEK 2: JETS 28, PATRIOTS 14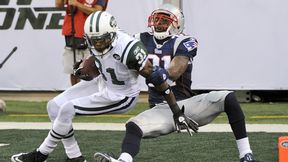 Patriots Center: Jets 28, Patriots 14
PATRIOTS CENTER: WEEK 2
Check out ESPNBoston.com's new Patriots Center for complete coverage of New England's loss to the Jets, including video, analysis, opinions and much more.
Patriots Center »
STORIES