Discussion
Don't count Jets out against Patriots
Patriots will play Sunday's game against Jets to the fullest thanks to years of hatred
FOXBOROUGH, Mass. -- Has one football team ever had a more rugged week than the New York Jets?
They imploded on Monday Night Football in their season opener by accruing the most penalty yards in 22 years, then discovered one of their key defensive players, Kris Jenkins, was out for the season with a knee injury after less than one half of football.
Quarterback Mark Sanchez proved to be so inept that former New England Patriots linebacker Tedy Bruschi, now an ESPN analyst, dismissed ...

Read full story
WEEK 2: JETS 28, PATRIOTS 14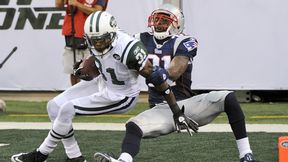 Patriots Center: Jets 28, Patriots 14
PATRIOTS CENTER: WEEK 2
Check out ESPNBoston.com's new Patriots Center for complete coverage of New England's loss to the Jets, including video, analysis, opinions and much more.
Patriots Center »
STORIES