Discussion
Mailbag: Plenty to second-guess
Readers concerned about some troubling Patriots trends, both on offense and defense
Updated:
September 21, 2010, 11:15 AM ET
By
Mike Reiss
| ESPNBoston.com
The surprising second-half turn of events in the New England Patriots' 28-14 loss to the New York Jets filled up this week's mailbag quickly. The main question was: How could the Patriots look so good in the first half and then look so different in the second half?
Another big issue facing the team is the health of running back Kevin Faulk after the 12-year veteran and team captain was knocked out of Sunday's game.
No Patriots running back has played ...

Read full story
WEEK 2: JETS 28, PATRIOTS 14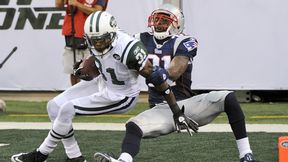 Patriots Center: Jets 28, Patriots 14
PATRIOTS CENTER: WEEK 2
Check out ESPNBoston.com's new Patriots Center for complete coverage of New England's loss to the Jets, including video, analysis, opinions and much more.
Patriots Center »
STORIES