Discussion
Opening Tips: Southeast Division
As the season nears, Insider examines the Bobcats, Hawks, Heat, Magic and Wizards
Originally Published:
October 18, 2010
By and
Tom Haberstroh
| ESPN Insider
With the NBA season nearly upon us, ESPN Insider has some final preseason thoughts on every team, including a league scout's team outlook courtesy of ESPN The Magazine's Chris Broussard, David Thorpe's breakout players to watch and contract/performance analysis from Tom Haberstroh. Select a team from the right to get started and check out the rest of the league here.
---
To read analysis from an NBA scout, David Thorpe and Tom Haberstroh on the Heat, Magic, Hawks, Bobcats and Wizards, you must be an ESPN Insider.
Insider
NBA INSIDER OPENING TIPS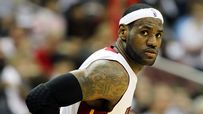 Southeast Division
(ATL, CHA, MIA, ORL, WAS)
Scout Says: "Everyone's wondering who'll take the [Heat's] last shot but, when the game is on the line, believe me, LeBron and Chris Bosh will want Dwyane Wade taking it."
Atlantic Division
(BOS, NJN, NYK, PHI, TOR)
Scout Says: "I actually like [Boston's] Big Three better than Miami's Big Three, because they know and trust their system offensively, they could coach themselves defensively, they believe in Doc Rivers."
Central Division
(CHI, CLE, DET, IND, MIL)
Scout Says: "I agree with [Chicago] in not giving up Joakim Noah for Carmelo Anthony. Noah's a winner, a superior defender and he's got a high ceiling offensively."
Pacific Division
(GSW, LAC, LAL, PHX, SAC)
Scout Says: "I'm not quite ready to say Kobe's going to start slowing down, but if it happens, it wouldn't shock me. "
Southwest Division
(DAL, HOU, MEM, NOH, SAS)
Scout Says: "I was impressed by Rodrigue Beaubois' scoring ability last year. Once he gets healthy, he'll be a nice insurance policy if [Jason] Kidd wears down."
Northwest Division
(DEN, MIN, OKC, POR, UTA)
Scout Says: "Even though the Thunder has some terrific young talent on paper, you have to wonder if they're ready to take the next step."