Discussion
The ALCS scouting report
No Cliff Lee until Game 3 is the key
Updated:
October 15, 2010, 10:50 AM ET
By
Keith Law
| ESPN Insider
The New York Yankees and Texas Rangers do have some playoff history, all of it falling the Yankees' way, although those series have little to do with the current Texas roster, one that is better built for run prevention than any of those late-90s Rangers clubs were. But with Tampa Bay pushing Texas to a fifth game in their ALDS while the Yankees rested, even the new-look Rangers may not be ready to topple their playoff nemesis.
For Keith's full breakdown here, you need to be an ESPN Insider.
Insider
OCT. 15: LCS COVERAGE
OVERALL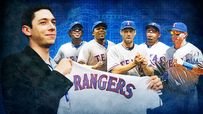 ALCS GAME 1: YANKEES AT RANGERS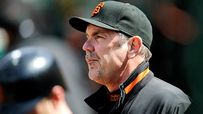 NLCS: GIANTS VS. PHILLIES