Discussion
The baseball faith of Charlie Manuel
Part of a vanishing breed, the Phillies' manager still believes in his every-day players
Originally Published:
October 21, 2010
By
Johnette Howard
| Special to ESPN.com
Phillies manager Charlie Manuel is more than the colorful second coming of Casey Stengel -- though granted, if murdering the English language were a prosecutable offense, both Manuel and Stengel would be serial killers banished to the same cell block at Leavenworth. Manuel is also a shrewd observer of the human condition. You laugh, I know. But Charlie knows what people say about him.
"People holler about me," Manuel says.
"Seriously."
God ...

Read full story
LCS ROUNDUP: OCT. 20
Complete MLB postseason schedule »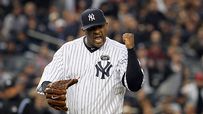 ALCS GAME 5: YANKEES 7, RANGERS 2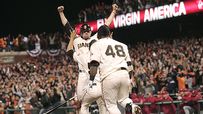 NLCS GAME 4: GIANTS 6, PHILLIES 5