Discussion
Mid-major top 10 (and then some)
Originally Published:
November 11, 2010
By
Graham Hays
| ESPN.com
1. Xavier: Quite simply, Xavier isn't a mid-major in any recognizable sense of the term. By the end of the season, the Musketeers will have played a tougher schedule than a host of programs from major conferences (you can feel Syracuse's ears turning red from here). In addition to Atlantic 10 games against quality teams such as Dayton and Temple, Xavier faces NCAA tournament teams Middle Tennessee, Mississippi State, Duke and Stanford (the latter two on opposite coasts the weekend before and after ...

Read full story
2010-11 Season Preview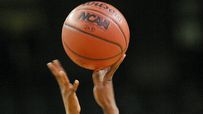 Get ready for 2010-11 with ESPN.com's women's college basketball preview.
Friday, Nov. 12
•
ESPN.com's Preseason All-Americans
•
Maya Moore three-peat: Preseason POY
•
Predictions: League winners, five contenders
•
Voepel: Baylor a Final Four favorite
Thursday, Nov. 11
•
Voepel: Summitt optimistic at Tennessee
•
Hays: Elite Eight losers back for more
•
Hays: Mid-major players to watch
•
Hays: Mid-major top 10 (and then some)
Wednesday, Nov. 10
•
Top five players at each position
•
Hays: 10 more players to watch
•
Voepel: VanDerveer just 'giddy' at Stanford
Tuesday, Nov. 9
•
Voepel: Coach G's Texas-sized task
•
Hays: Thomas, McCallie united at Duke
•
Hays: No keeping down Iowa's Alexander
Monday, Nov. 8
•
ESPN.com preseason top 10
•
Voepel: A look at 2010-11
•
Hays: UConn must be more than Moore
•
ESPN The Mag: Brittney Griner's ready
MORE WOMEN'S BASKETBALL HEADLINES