Discussion
ESPN.com's Preseason All-Americans
Originally Published:
November 11, 2010
ESPN.com
There is a lot of basketball still to be played this season. But here are ESPN.com's top 10 players heading into the opening games of 2010-11. Only Baylor's Brittney Griner and Connecticut's Maya Moore were unanimous selections to the first team.
ALL-AMERICA FIRST TEAM
Player Résumé
BRITTNEY GRINER, BAYLOR 6-8, sophomore, center | 16.4 ppg, 8.5 rpg, 6.4 bpgGiven the improvement she showed throughout last season as a rookie, it's scary to think ...

Read full story
2010-11 Season Preview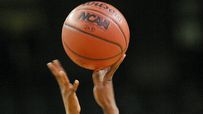 Get ready for 2010-11 with ESPN.com's women's college basketball preview.
Friday, Nov. 12
•
ESPN.com's Preseason All-Americans
•
Maya Moore three-peat: Preseason POY
•
Predictions: League winners, five contenders
•
Voepel: Baylor a Final Four favorite
Thursday, Nov. 11
•
Voepel: Summitt optimistic at Tennessee
•
Hays: Elite Eight losers back for more
•
Hays: Mid-major players to watch
•
Hays: Mid-major top 10 (and then some)
Wednesday, Nov. 10
•
Top five players at each position
•
Hays: 10 more players to watch
•
Voepel: VanDerveer just 'giddy' at Stanford
Tuesday, Nov. 9
•
Voepel: Coach G's Texas-sized task
•
Hays: Thomas, McCallie united at Duke
•
Hays: No keeping down Iowa's Alexander
Monday, Nov. 8
•
ESPN.com preseason top 10
•
Voepel: A look at 2010-11
•
Hays: UConn must be more than Moore
•
ESPN The Mag: Brittney Griner's ready
MORE WOMEN'S BASKETBALL HEADLINES