Discussion
A dose of clarity
There's medicine for everything else. Why not for concussions, too?
Originally Published:
January 6, 2011
By
Shaun Assael
| ESPN The Magazine
What do a rat with a headache, a mine collapse-survivor and NHL center Matt Cullen have in common? Each is evidence that a concussion treatment pill may be lurking right under our noses.
Julian Bailes, a neuro-surgeon at West Virginia University, recently found rats that have been given DHA, an omega-3 fatty acid found in fish oil, handle concussive blows much better than those that have not received it. "The rats with DHA had almost no effects," says Bailes.
The neurosurgeon ...

Read full story
ESPN The Magazine: January 10, 2011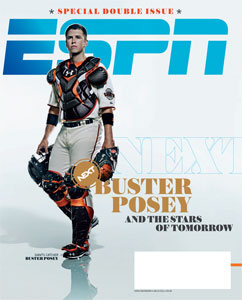 Check out ESPN The Magazine's January 10, 2011 issue -- NEXT -- below.
Features