Discussion
Rookies and the Classic
Updated:
February 11, 2011, 12:25 AM ET
By
Ken Duke
| Editor, Bassmaster.com
Rookies have been a part of the Bassmaster Classic since the very beginning -- 1971, when all the anglers were rookies. In 2011, there will be 15 Classic rookies competing. It seems like a big number, but it's actually quite average.
This year's rookies include three anglers from the Elite Series (Morizo Shimizu, Jason Williamson and Greg Vinson), five from the Opens (Randall Tharp, Andy Montgomery, Keith Combs, Ryan Said and Tracy Adams), all six of the B.A.S.S. Federation Nation qualifiers ...

Read full story
2011 Bassmaster Classic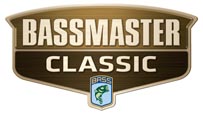 Classic on ESPN
More Coverage
Day Three
Day Two
Day One
Preview
Fantasy
Classic Angler Blogs