Discussion
Classic Fact Sheet
Updated:
February 13, 2011, 11:03 PM ET
B.A.S.S.
TOURNAMENT WATERS Any water in the Louisiana Delta fishable with a Louisiana license south of Highway 90 bridge near Amelia City, LA. See boundaries below.
AERIAL PHOTO MAPS Available through Standard Mapping Service @ 888-286-0920. Map numbers listed below refer to these maps.
OFF-LIMITS DATES Classic waters go off-limits to all contestants Monday, December 13, 2010
PRE PRACTICE PERIOD February 11, 12, and 13, 2011
IMPORTANT Beginning at 12:01 AM central, Monday, ...

Read full story
2011 Bassmaster Classic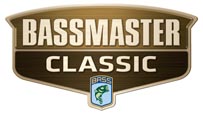 Classic on ESPN
More Coverage
Day Three
Day Two
Day One
Preview
Fantasy
Classic Angler Blogs