Discussion
John Brisker's greatest game
The ABA hothead was as feared as he was cheered. Then he vanished
Updated:
March 11, 2011, 10:36 AM ET
By
Gare Joyce
| ESPN The Magazine
A LARGE, VERY LARGE, BLACK MAN IN A red and gold dashiki stood in the open doorway of a small second-floor apartment in what locals consider an unfashionable neighborhood of Monrovia.
"You found me."
A sweaty man in frayed Dockers stood in the hallway, nose to armpit with the tenant. His face reddened like a thermometer.
He had knocked on a dozen doors but only one opened. A mother with kids hanging from her arms and on her legs had nothing to say. He had ...

Read full story
ESPN The Magazine: March 7, 2011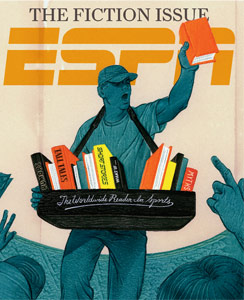 Check out ESPN The Magazine's March 7, 2011 issue below.
Fiction
Features