Discussion
My life in baseball, by the Beard
Tracing World Series greatness back to its roots, almost literally.
Updated:
February 28, 2011, 11:11 AM ET
By
Dave Eggers
| ESPN The Magazine
I remember the phone call. This must have been last July. I was at my place in the Keys, sitting on the back deck, looking at the Gulf, thinking about nothing at all. The phone rings, and like an idiot I pick it up. I hadn't worked in years, but this guy on the phone says he's got a job for me. I say, "Oh yeah?" and I hang up. I'm into my third mojito and I'm not in the mood. But the phone rings again, and before I can hang up the guy says his name is Brian Wilson. Okay, I've always loved ...

Read full story
ESPN The Magazine: March 7, 2011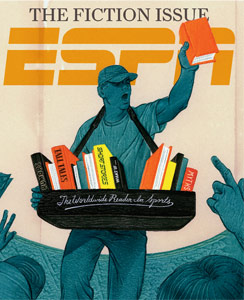 Check out ESPN The Magazine's March 7, 2011 issue below.
Fiction
Features