Discussion
Fiasco revs up his team for 'Lasers'
Updated:
March 2, 2011, 1:39 AM ET
By
Roger Lotring
| Special to ESPN.com
Lupe Fiasco is a complicated man. He's a rap artist who loves Queen. He was a skateboarder who studied martial arts. His music became an X Games soundtrack, but Fiasco, 29, says GT Racing is his favorite sport.
The Chicago native literally grew up in the shadow of Chicago Stadium and the championship-era Bulls. But Lupe (née Wasalu Muhammad Jaco) also saw the dark side of the city, drugs and gang violence being the daily backdrop to his childhood.
Still, when he talks ...

Read full story
More From ESPN Music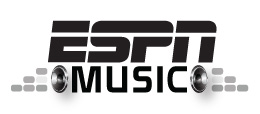 Follow ESPN Music on Twitter
HEAVY ROTATION
FEATURES
AS HEARD ON …
PHOTO GALLERIES …
CHATS