Discussion
Moto
The world wasn't right unless the Knockwoods were winning
Updated:
March 2, 2011, 9:48 AM ET
By
Wells Tower
| ESPN The Magazine
This short story appears in the March 7, 2011 Fiction Issue of ESPN The Magazine.
BY THE TIME MY FAMILY MOVED TO upper New Hampshire, the Knockwoods had been alone on the land next door to our new property for several generations.
They showed their resentment of our arrival indirectly, over the year that followed, by humiliating us in a series of undeclared competitions. They beat us in firewood contests, felling trees along the property line, splitting the ...

Read full story
ESPN The Magazine: March 7, 2011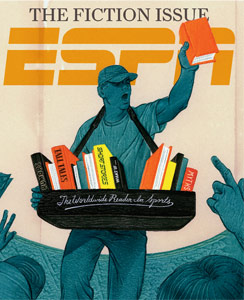 Check out ESPN The Magazine's March 7, 2011 issue below.
Fiction
Features