Discussion
Kobe, Howard learned from Olajuwon
A certain Hall of Famer in Houston has been teaching current stars his biggest secrets
Updated:
March 2, 2011, 10:31 AM ET
By
Chris Palmer
| ESPN The Magazine
Kobe Bryant drives hard down the right side of the lane in a January matchup with the Suns. Coming to a jump stop on the low block, he picks up his dribble and the defense, as usual, converges. Bryant fakes a shot, which sends Grant Hill airborne. But Hill's teammate Channing Frye doesn't bite, so Bryant quickly pivots on his right foot, turns his back to both Suns and fakes a pass to an imaginary cutter. Then, just as quickly, he steps back and launches a fadeaway jumper. His feet never stop moving.
To continue reading this article you must be an Insider
Insider
ESPN The Magazine: March 7, 2011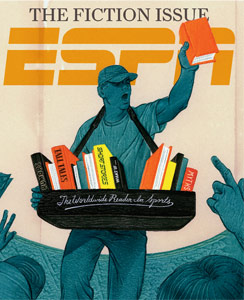 Check out ESPN The Magazine's March 7, 2011 issue below.
Fiction
Features