Discussion
Stand up for your Kings, Sacramento
Updated:
March 9, 2011, 1:35 PM ET
By
Duff McKagan
| Special to ESPN.com
You could say that I am a sore loser, but I really come to this topic as a citizen who sees the importance of local economies staying local. I am also a fan who has seen the darkness that the NBA -- and its teams' owners -- can dispense on us loyal dorks … you know, the ones who buy tickets, jerseys, beer and parking. But sometimes, that is just not enough.
Sacramento Kings fans, I know what you must be going through right now. I am a Seattleite. Our Sonics used to go to ...

Read full story
More From ESPN Music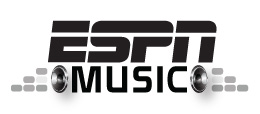 Follow ESPN Music on Twitter
HEAVY ROTATION
FEATURES
AS HEARD ON …
PHOTO GALLERIES …
CHATS