Discussion
Plenty of tools available in draft rooms
Teams assess need, value and prospect rankings when determining draft picks
Updated:
March 21, 2011, 5:56 PM ET
By
Todd McShay
| Scouts Inc.
Teams understandably play a lot of tug-o-war before pulling the trigger on picks in the NFL draft, and while player value should always weigh more into a decision than team needs there are always some close calls to make when on the clock.
That's why general managers and other team officials utilize some visual tools to help keep perspective throughout the process, including tracking potential trades and projecting how the board will fall leading up to their next pick.
I released my latest mock draft on March 14 and there were some tough decisions to be made there, too. So how do draft pundits and NFL teams go about making those calls?
What are the three most important tools when assessing the draft board? How do teams weigh value against need and what do they consider when evaluating trade possibilities? Todd McShay has the answers for ESPN Insiders.

Insider
The 2011 NFL Draft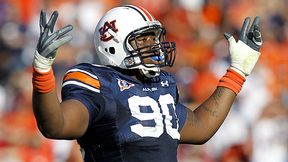 Scouts Inc. and Mel Kiper have Nick Fairley and all the top prospects covered from every angle as the pre-draft process unfolds.
Draft Tracker
|
Kiper Home
|
Draft Blog
Mel Kiper
Todd McShay's projections
Scouts Inc.'s draft coverage