Discussion
Raekwon calls his own plays
Updated:
March 24, 2011, 12:32 PM ET
By
Vincent Thomas
| Special to ESPN.com
About 18 months ago, Wu-Tang Clan's Raekwon dropped "Only Built 4 Cuban Linx … Pt II," a sequel to his seminal 1995 debut. It was a bit of a comeback, akin to David Duval winning this year's Masters or Tracy McGrady averaging 25-8-8 for a playoff squad.
Rae's recent release, "Shaolin vs. Wu-Tang" (iTunes | Amazon), is another street-buzzing critical hit that indicates he's in the midst of a late career renaissance, a hot streak, if you will.
As a self-proclaimed ...

Read full story
More From ESPN Music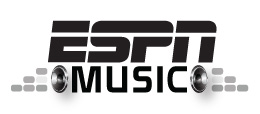 Follow ESPN Music on Twitter
HEAVY ROTATION
FEATURES
AS HEARD ON …
PHOTO GALLERIES …
CHATS