Discussion
Rookie challenge
Spurs sub Gary Neal took the long road to the NBA
This story appears in the April 18, 2011 issue of ESPN The Magazine.
ONCE UPON A TIME, Gary Neal thought he'd spend his days as a basketball player toiling in Europe. Or as a teacher. Or, for a moment, a convicted felon. Sharpshooting NBA combo guard? Not likely. The league's second-oldest rookie who's been a consistent contributor to one of its best teams all season? Never.
The question wasn't whether the military brat could ball. He averaged a triple-double ...

Read full story
ESPN The Magazine: April 18, 2011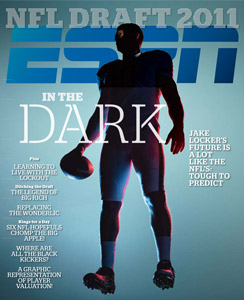 Check out what's in ESPN The Magazine's NFL Draft 2011 issue!
Features
Columns & Go/Play