Discussion
Lots of hockey left despite Rangers' exit
Updated:
April 29, 2011, 3:26 PM ET
By
Nick Ghanbarian
| Special to ESPN.com
The end of the first round of the Stanley Cup playoffs coincided with the end of the first week of tour for us out here on the road. I had to get used to balancing our touring schedule and the game schedule. It was tough at times, but I got to watch at least one game a day so I could get a feel for each series.
Most of the time, I could catch a game or two on our bus and, at the very least, catch some highlights and interviews on the NHL Network. The biggest series for me was ...

Read full story
More From ESPN Music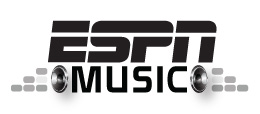 Follow ESPN Music on Twitter
HEAVY ROTATION
FEATURES
AS HEARD ON …
PHOTO GALLERIES …
CHATS