Discussion
Open letter: So sorry, L.A. Lakers fans
Updated:
May 10, 2011, 6:11 PM ET
By
Duff McKagan
| Special to ESPN.com
I never thought that I'd feel sorry for Los Angeles Lakers fans. They always have had it all -- made that way by their luxury-tax-indifferent owner, Dr. Jerry Buss. He always goes out of his way to give his city's team the best chance to win NBA championships.
I grew up a Seattle Sonics fan, so the Lakers were always (and remain) heated foes. If you are from anywhere but L.A. (and now, probably Miami), it seems almost unfair for your NBA team to compete with an owner who throws ...

Read full story
More From ESPN Music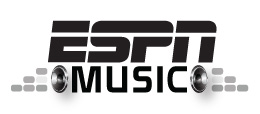 Follow ESPN Music on Twitter
HEAVY ROTATION
FEATURES
AS HEARD ON …
PHOTO GALLERIES …
CHATS