Discussion
Time for rock and hockey talk
Updated:
May 18, 2011, 4:33 PM ET
By
Nick Ghanbarian
| Special to ESPN.com
The NHL playoffs have moved into the Eastern and Western Conference finals as Bayside moves closer to the end of our tour. Just 10 shows left as we start to head home toward New York. Our bus satellite has been malfunctioning, so it is getting increasingly harder to watch as much playoff hockey as I would like. From what I have seen and from what I have read, all the games and series have had no shortage of excitement.
After the first round I really thought the Washington ...

Read full story
More From ESPN Music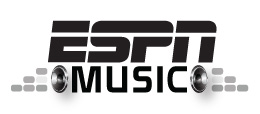 Follow ESPN Music on Twitter
HEAVY ROTATION
FEATURES
AS HEARD ON …
PHOTO GALLERIES …
CHATS