Discussion
Handing out EPL awards
With the season almost over, it's time to give out our awards
Updated:
May 19, 2011, 3:46 PM ET
By
Albert Larcada
| ESPN Stats & Information
Welcome to "Awards Season" in the English Premier League. This is the time of year when every soccer show, website and blog will begin unveiling its "EPL Awards of the Year." Best player, best manager, best transfer -- everyone will have an opinion.
Most pundits will focus on the basic numbers: goals scored, team record, clean sheets … things of that nature. We wanted to go a little deeper and give you more concrete evidence on the standout performers this season.
Using ESPN's Soccer Power Index (SPI) and OPTA's detailed play-by-play information, we've created a few awards based on objective numbers from this Premier League season. Some of these awards are more on the fun side, but some do actually tell a story of which players have contributed most to their team's success.
Most passes completed in the attacking third
To be on this leaderboard you need to have many traits. First, you must play a lot of minutes. It's difficult to complete passes in the final third, or anywhere on the pitch for that matter, if you are on the bench. Second, you must have good attackers around you. The passer is only as good as his pass recipient. Third, you must have creativity. Once in the final third of the pitch, the number of defenders starts increasing while empty space starts decreasing. Only imaginative players can be successful over a long period of time.
To see the rest of the awards in the EPL, including Player of the Year, you must be an ESPN Insider.
Insider
Insider Soccer Content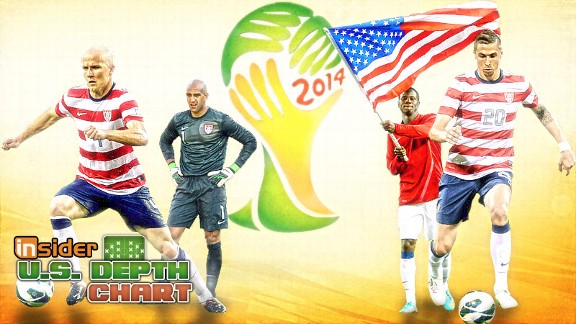 Latest content
Feb. 1:
USMNT: January transfer impact
Jan. 31:
USMNT: Shea's big chance at Stoke
Jan. 31:
El Tri: Youth report card from friendly
Jan. 30:
USMNT: How U.S. can fix its defense
Jan. 29:
El Tri: Who should be Mexico's keeper?
Jan. 28:
USMNT: Projecting U.S. WC lineup
Jan. 25:
USMNT: Josh Gatt's promising future
Jan. 24:
USMNT: Omar Gonzalez's big chance
Jan. 24:
El Tri: Carlos Vela's murky El Tri future
Jan. 23:
El Tri: Depth Chart 1.0
Jan. 23:
USMNT: Nick Rimando's important role
Jan. 22:
El Tri: Jorge Enriquez on Mexico future
Jan. 21:
Latham: Top 25 U.S. U-21 prospects
Jan. 21:
USMNT: Jozy Altidore on the rise
Jan. 18:
USMNT: Jones on his U.S. future
Jan. 17:
USMNT: Depth Chart 1.0
Jan. 17:
USMNT: Breakout players for 2013
Jan. 16:
USMNT: Where does Holden fit in?
Jan. 14:
USMNT: Hot List: Agudelo's big chance
Jan. 9:
USMNT: Can Wondolowski produce?
Jan. 8:
El Tri: WC chances for four veterans
Jan. 7:
USMNT: Stock watch
Jan. 6:
USMNT: Jan. camp surprises
Jan. 3:
El Tri: A wish list for 2013
Jan. 2:
USMNT: A wish list for 2013
Dec. 31:
USMNT: 2012 USMNT awards
Dec. 28:
USMNT: Top 5 moments of 2012
Dec. 27:
El Tri: Top moments of 2012
Dec. 26:
USMNT: Top transfer rumors
Dec. 21:
USMNT: Players who missed Top 25
Dec. 20:
El Tri: 2012 year-end awards
Dec. 19:
Top 25 American players
Dec. 19:
USMNT: Bradley is Yanks' best player
Dec. 18:
El Tri: Players who may transfer to Europe
Dec. 13:
Larcada: Projecting the UCL draw
Dec. 11:
El Tri: Top 25 U-21 prospects
Dec. 10:
USMNT: Young prospects on the rise
Dec. 5:
USMNT: Matt Besler's chances
Dec. 4:
El Tri: Players who struggled in Liga MX
Dec. 3:
USMNT: U-17s impressive in Nike Friendlies
Nov. 28:
USMNT: Would Aron Johannsson help?
Nov. 27:
El Tri: Standouts in Liga MX
Nov. 26:
USMNT: MLS' development problem
Nov. 21:
USMNT: Things to be thankful for
Nov. 20:
El Tri: Mexico's tough '13 schedule
Nov. 15:
El Tri: Brazil Board 2.0
Nov. 14:
USMNT: Russia friendly takeaways
Nov. 13:
El Tri: U-17s retain lofy status
Nov. 8:
Larcada: Ranking Europe's top teams
Nov. 6:
El Tri: High hopes for U-20s
Nov. 5:
USMNT: Qualifying challenges for U-20s
Oct. 30:
How would Mexico fare in CONMEBOL?
Oct. 29:
USMNT: Potential solutions at winger
Oct. 25:
Projecting U.S. 2014 World Cup roster
Oct. 24:
USMNT: Ranking CONCACAF Hex teams
Oct. 24:
El Tri: Mexico is top Hexagonal team
Oct. 23:
What USMNT looks like minus Donovan
ESSENTIAL LINKS