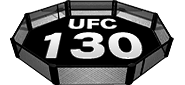 Discussion
Hamill an inspiration for deaf community
Updated:
May 26, 2011, 9:56 AM ET
By
Chuck Mindenhall
| For ESPN.com
Matt Hamill can't hear his corner during a fight. Although he can read lips from across the room as easily as you or I might read a large-print book, his eyes are never anything but focused on what's in front of him.
He can't hear his walk-out music or the crowd reacting to what he does.
Unless you're deaf, it's impossible to know exactly what it's like to fight in trapped-cathedral quiet, alone with something as impalpable as thought.
But that's what Hamill does, and ...

Read full story