Discussion
Cobra Skulls reap rewards of bowling
Updated:
May 30, 2011, 7:15 PM ET
By
Devin Peralta
| Special to ESPN.com
Sunday, May 29
LAS VEGAS -- It's surprising to see what a good handicap and a little luck can do for some usually subpar bowlers such as my team, Cobra Skulls. And can you believe it? We got ninth place.
And we even got a trophy and cash!
Our friends Old Man Markley got a trophy for last place that was bigger than the fifth-place trophy. This can only happen at Punk Rock Bowling … and youth soccer.
But seriously, we had the best time bowling at this event, ...

Read full story
More From ESPN Music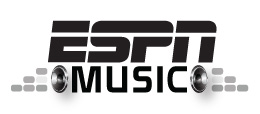 Follow ESPN Music on Twitter
HEAVY ROTATION
FEATURES
AS HEARD ON …
PHOTO GALLERIES …
CHATS