Discussion
Tour ends; time for Stanley Cup finals
Updated:
June 2, 2011, 1:00 AM ET
By
Nick Ghanbarian
| Special to ESPN.com
Our tour has ended, and we are home just in time to watch the beginning of the Stanley Cup finals. We were running into some terrible weather the past few weeks of our tour, so it's great to be home and have it be sunny and 85 here in New York. It's not really hockey weather, but it never is for the Cup finals.
I did watch a decent amount of the Eastern and Western Conference finals; both series were very impressive. Watching the Vancouver Canucks is really something ...

Read full story
More From ESPN Music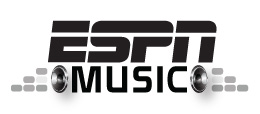 Follow ESPN Music on Twitter
HEAVY ROTATION
FEATURES
AS HEARD ON …
PHOTO GALLERIES …
CHATS