Discussion
Lions LB tackles diverse music interests
Originally Published:
October 10, 2011
By
Vincent Thomas
| Special to ESPN.com
You can pretty much predict what's on 88 percent of NFL players' iPods. It'll be the same zeitgeist hip-hop that their teammates are listening to. But grab Detroit Lions linebacker Justin Durant's headphones and you might catch the 26-year-old rocking out to some Sade. No joke.
He doesn't just dig J Cole's new album -- "Cole World: Sideline Story" -- he wrote a review about it on his new music blog for Detroit Metro Times.
A lot of people and players say they love music, ...

Read full story
More From ESPN Music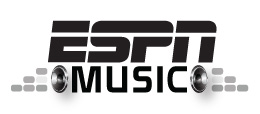 Follow ESPN Music on Twitter
HEAVY ROTATION
FEATURES
AS HEARD ON …
PHOTO GALLERIES …
CHATS