Discussion
Wale knows 'the hustle' of sports
Updated:
November 1, 2011, 2:59 AM ET
By
Vincent Thomas
| Special to ESPN.com
Wale is an actual sports head. That's not necessarily because he played (although he did, finishing his career as a running back at Robert Morris University). Nah, he's a sports head because he shows up on ESPN talking about his hometown Washington Capitals and Alex Ovechkin and debates Skip Bayless about LeBron James. He doesn't just rap that he scrambles like Randall Cunningham, he says he scrambles like Randall "getting chased by John Randall."
His new album, "Ambition," dropped ...

Read full story
More From ESPN Music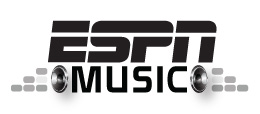 Follow ESPN Music on Twitter
HEAVY ROTATION
FEATURES
AS HEARD ON …
PHOTO GALLERIES …
CHATS