Discussion
Big dreams for elite U.S. 'football' team
Updated:
October 28, 2011, 9:22 AM ET
By
Joshua Epstein and Daniel Zott
| Special to ESPN.com
Sports hold a strange power within them. Just weeks ago, we were in London doing our first European concerts. The Detroit Lions were on "Monday Night Football" and were 4-0 and the Detroit Tigers were in the American League Championship Series.
Our hotel provided Internet only if you were in the lobby, so we sat up until 6 a.m. U.K. time rooting for our teams -- and beyond that, our city. It was a proud moment for us, and was further bolstered by the teams' matching ...

Read full story
More From ESPN Music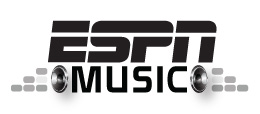 Follow ESPN Music on Twitter
HEAVY ROTATION
FEATURES
AS HEARD ON …
PHOTO GALLERIES …
CHATS
ESPN FAN SHOP