Discussion
Rapper Budden reps New York
Updated:
December 16, 2011, 4:23 PM ET
By
Vincent Thomas
| Special to ESPN.com
What Joe Budden, his Slaughterhouse crew, Eminem and Yelawolf did to their BET Hip Hop Awards cypher competition wasn't even remotely funny. It was mean, disrespectful. They ran up the score. They had dudes from the show's other cyphers slinking in their chairs, trying to hide from the onslaught of virtuoso MC-ing.
There were plenty of quotables -- Em's Posdnuos rant and Royce's "Hi, Rihanna," which turned into a Twitter hashtag -- but I loved this line from Budden: "The boy's Rodman ...

Read full story
More From ESPN Music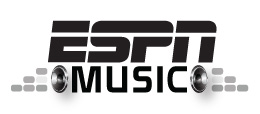 Follow ESPN Music on Twitter
HEAVY ROTATION
FEATURES
AS HEARD ON …
PHOTO GALLERIES …
CHATS