Discussion
Eli Manning: The silent, confident winner
Originally Published:
January 18, 2012
By
Duff McKagan
| Special to ESPN.com
For how goofy and uncomfortable Eli Manning looks to be on the field, that dude has got to win the award for Most Quietly Confident for this entire season.
If Manning were a singer in a rock-'n'-roll band, he'd be the type that would be doing just strictly studio work. There would be no way that an always-image-conscious audience would back a singer as ungainly on stage as Manning telegraphs to us all from the field.
But he doesn't care. That is what ...

Read full story
More From ESPN Music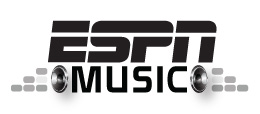 Follow ESPN Music on Twitter
HEAVY ROTATION
FEATURES
AS HEARD ON …
PHOTO GALLERIES …
CHATS