Discussion
When everyone suddenly loves you
Originally Published:
February 15, 2012
By
Duff McKagan
| Special to ESPN.com
Since I am not your usual type of writer here at ESPN (read: not a sportswriter by anyone's wildest imagination), it has been my mission to try to equate a sports story here or there to something perhaps that I have experienced. McKagan has seen some @$#*. McKagan is a sports fan like all of y'all. McKagan got himself a column. Period.
I am from a city (Seattle) that has lost its NBA team. Since that loss occurred -- the NBA itself and as a whole -- has been sort of "dead" ...

Read full story
More From ESPN Music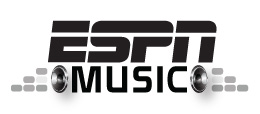 Follow ESPN Music on Twitter
HEAVY ROTATION
FEATURES
AS HEARD ON …
PHOTO GALLERIES …
CHATS