Discussion
Athletes, musicians and 'controlled rage'
Originally Published:
February 29, 2012
By
Duff McKagan
| Special to ESPN.com
A lot has been made of the parity between musicians and athletes. The question is often asked of a musician, "Wow! I didn't know you were so into sports. How did that happen?" The very same surprise can chase around pro athletes when they are heard blasting hip-hop music in the clubhouse, or when they attend a rock concert.
The arenas of playing sports and playing live music are not that far apart, after all, if you take a closer look into the two things. It comes down to ...

Read full story
More From ESPN Music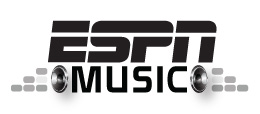 Follow ESPN Music on Twitter
HEAVY ROTATION
FEATURES
AS HEARD ON …
PHOTO GALLERIES …
CHATS