Discussion
Walter Dix takes off the spandex
Sprinter, USA Track & Field
Updated:
July 11, 2012, 9:53 AM ET
By
Morty Ain
| Photographs: Olugbenro Ogunsemore
Why did you decide to pose in the Body Issue? WD: I wanted to show a different description of a track and field athlete. I have a differently sculpted body than most sprinters. I'm built more like a football player. I can squat 400 pounds; I can bench more than 315 pounds. But I can still run a 9.88 in the 100-meter dash.
If you could write your own description of your body next to your photo, how would it read? WD: Built tough and built to last -- like those car ...

Read full story
ESPN The Magazine: July 23, 2012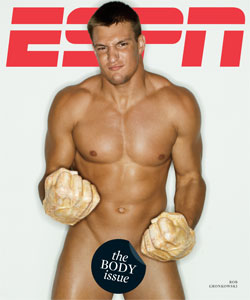 THE BODY ISSUE FEATURES

COLUMNS

MORE FROM THE BODY ISSUE