Commentary
Preseason All-Solid Gold Teams
Updated:
October 15, 2012, 1:47 PM ET
By
Dick Vitale
| ESPN.com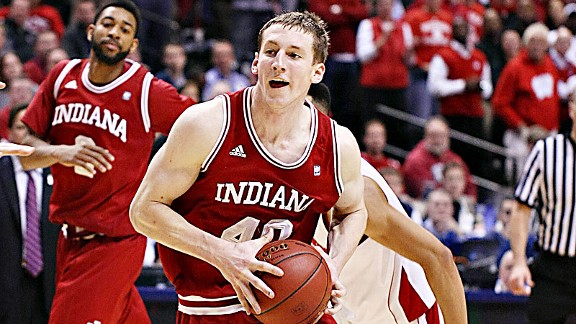 Cody Zeller is Dick Vitale's pick for preseason Player of the Year, and an All-Solid Gold selection.
Now that Midnight Madness has come and gone, the college basketball preseason has arrived, baby!
I am so excited that the basketball season is almost here. I have been looking at players and teams for a while, and putting together my All-Solid Gold squads has been a challenge. Of course, it is more important to be on the postseason All-America club, but it is fun to evaluate the creme de la creme of the sport.
I have based my lists on what players have done in the past and what I believe will happen this season. I feel James Michael McAdoo has the potential to be a real superstar. Right now, based on last season, I am putting him on the third team. As I said, where he ends up at the end of the season is really what counts.
I also decided to keep freshmen off the preseason team. Let these guys play a college game before they get that kind of accolade. Last year, Anthony Davis was the player of the year as a diaper dandy. Could that happen again this year? Kentucky's Nerlens Noel would like to think so. For now, my preseason pick for that honor is Cody Zeller of Indiana.
All stats from 2011-12 season.
First Team
Second Team
Third Team
Fourth Team
Fifth Team
College Basketball analyst
Dick Vitale, college basketball's top analyst and ambassador, joined ESPN during the 1979-80 season. His thorough knowledge of the game is brought forth in an enthusiastic, passionate style. Vitale also contributes columns to ESPN.com.