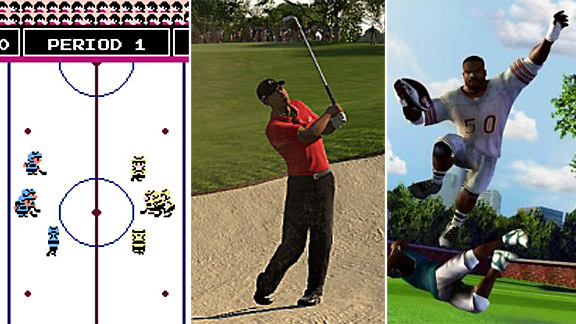 Courtesy of Giant Bomb
Nos. 21 to 25
ESPN's countdown of the greatest sports video games ever created kicks off with everything from bench-clearing brawls and behind-the-back passes to the long-awaited digital recreation of Augusta.

So if you ever wondered where the Hit Stick really came from or wanted to know the story of how the Electronic Arts Sports Network (EASN) turned into EA Sports (and the game that introduced the world to the brand that would eventually become the genre's most powerful), you came to the right place.
--Jon Robinson
Nos. 21-25: Bulls, Blazers and Fat Guys
Editor's note: Check back all week as we unveil five new games per day, concluding on Friday, May 10.