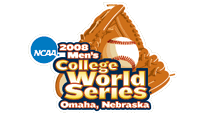 When it comes to baseball, MLB is king, but college baseball ruled during the month of May as users followed the final stretch of the regular season into the start of the postseason. Unfortunately, two-time previous champ Oregon State won't be able to contend for its third consecutive championship since it failed to secure a tournament bid. However, with the regionals just starting at month's end and the College World Series set to begin in mid-June, fans won't have to wait too long to see a new champ crowned in Omaha, Neb.
Quick Hits
No. 14 Preakness: Little-known fact: Big Brown is a huge Deion Sanders fan, and if you pay close attention to the end of the Preakness, you can see the colt high-stepping his way to victory.

No. 15 Kimbo Slice: Kimbo has gone from YouTube sensation to the face of MMA (as well as ESPN The Magazine's June cover boy), but he admits that he's most proud to be a top search on ESPN.com … no, really.

No. 17 Chris Paul: Sure, Paul might have received a few searches because of his stellar season, but as mentioned here before, another reason for his popularity is that users just can't resist the allure of people with two first names (Ray Allen, Jay Bruce, Zach Thomas).
Surprise search of the month: Demetrius Bell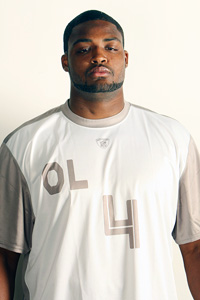 Bell, who played football and basketball at Northwestern State, was selected in the seventh round of the NFL draft by the Buffalo Bills. But after it was reported in May that Karl Malone is his father and that Malone has refused to have any type of relationship with him since he was born, Bell became one of the month's top searches. Bell doesn't have any resentment toward Malone, but it was obvious from the number of searches for him (more than 1,100) and conversation replies in Jemele Hill's column about him (more than 1,000) that users were very interested in reading about Bell's path to success. After only receiving 106 searches in April, Bell is the surprise search of the month with an increase in searches of more than 1,000 percent in May.
The complete top 25
Maalek Marshall is ESPN.com's Search Editor.
Note: The results listed are the summation of actual search results that were manually typed in by site users of ESPN.com in said month of 2008. All prelinked searches (including columnist archive links) were excluded from this summation.