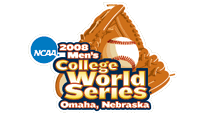 For the past two months, it didn't mean a thing if it didn't have that "ping." For the second consecutive month, searches for "college baseball" were tops on ESPN.com. Its popularity comes as no surprise because the exciting NCAA baseball tournament truly defined parity at its best. In what ended up being a battle of the Bulldogs, true Cinderella Fresno State (which was unranked and entered the tournament as a No. 4 seed) concluded an improbable run by pushing the Georgia Bulldogs to a third CWS game before defeating them 6-1.
Quick hits
Earlier this year, Wright Thompson wrote about the incredible story of the Summerville High School basketball team, which won its first state championship in improbable fashion after the opposing team's last-second full-court shot was waved off. The team's coach, Louis Mulkey, was also a local fireman who died fighting a fire prior to the team's run to the state championship. Recently, "Outside the Lines" ran a piece in which the players, Mulkey's wife and his coaching successor honored the late coach and looked back on the team's championship run. Thompson's initial story in February received its fair share of readers, but following the OTL segment, user searches for the Summerville story and video clip skyrocketed from fewer than 40 searches in May to more than 4,500 in June.
The complete top 25
Maalek Marshall is ESPN.com's search editor.
Note: The results listed are the summation of actual search results that were manually typed in by site users of ESPN.com in said month of 2008. All prelinked searches (including columnist archive links) were excluded from this summation.