Commentary
Pharmacy has worldwide connections
Small Munich pharmacy sells extract that has been injected into professional athletes
Updated:
December 15, 2011, 9:35 AM ET
By
Mike Fish
| ESPN.com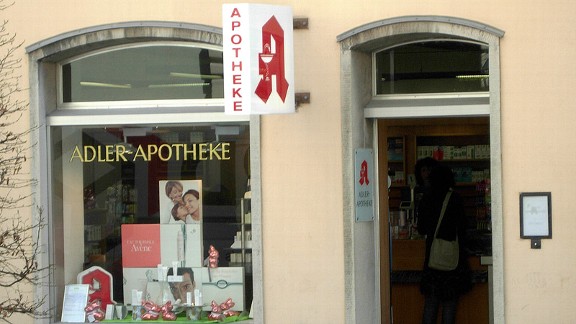 Mike Fish/ESPN.comSources told ESPN.com that Dr. Anthony Galea's former executive assistant, Mary Anne Catalano, traveled to Munich in 2007 for the sole purpose of purchasing Actovegin on the directive of her boss. Actovegin is sold at this German pharmacy.
M
UNICH -- In the city center shopping area, amid the trendy dress shops and boutiques, sits the small, nondescript pharmacy Adler Apotheke. Why anyone outside the area would know of it is because it is the drugstore that proved to be a source of Actovegin -- a drug extracted from calf's blood that is not approved for use in either the United States or Canada -- that embattled Toronto sports doctor Anthony Galea injected into professional athletes.
THEY CALL HIM 'HEALING HANS'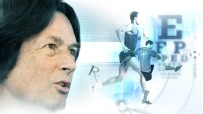 Dr. Hans-Wilhelm Muller-Wohlfahrt ranks as either the greatest healer since Hippocrates or is a quack with a hyperactive syringe, depending on whom you believe. Story »
---
THE AMERICAN CONNECTION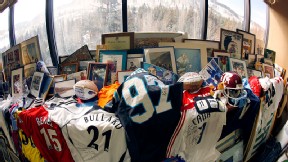 Dr. Richard Steadman, founder of the Steadman Clinic in Vail, Colo., and Dr. Muller-Wohlfahrt share and refer high-profile patients back and forth across the Atlantic for surgery or non-surgical treatment. Story »
---
MAKING THE ROUNDS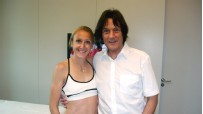 The broad mix of people Dr. Muller-Wohlfahrt treated on a day last spring included a world-famous lion tamer, the editor of Cosmopolitan in Germany, a feisty 92-year-old woman, and the CEO of the Bayern Munich soccer club, as well as Olympic and world-champion athletes. Story »
Galea, a healing specialist who counted Tiger Woods and Alex Rodriguez among his A-list patients, is scheduled to be sentenced Friday in Buffalo, N.Y., on federal charges of smuggling Actovegin and human growth hormone into the United States.
Sources close to the case told ESPN.com that Galea's former executive assistant, Mary Anne Catalano, traveled to Munich in 2007 for the sole purpose of purchasing Actovegin on the directive of her boss. Sources provided "Outside the Lines" the name and address of the drugstore as well as identified Galea's contact at the pharmacy, Dr. Ralph-Eric Koch.

Koch
In her plea agreement, Catalano acknowledged making just the single trip, but sources said Galea enlisted others, including athletes who were patients, to purchase supplies of Actovegin in Munich. Catalano didn't declare her purchase and smuggled the drug into Canada upon her return. She also has admitted later bringing across the Canadian-U.S. border Actovegin and other drugs that Galea used in treating pro athletes.
When a reporter approached Koch in the spring about dealing with Catalano or others on behalf of Galea, he responded: "Perhaps. It is possible. There is [some] that come to the pharmacy and take sometimes, but it was in former times."
Koch, stationed behind the counter in a white lab coat, indicated he couldn't recall the names of customers who may have been associated with Galea and declined to check pharmacy records, saying the last purchase was "Two years ago, I think."
The pharmacist said Actovegin had earlier gained notoriety in Germany because of its use by noted sports physician Dr. Hans-Wilhelm Muller-Wohlfahrt, though he is not one of the pharmacy's clients.
Koch proved skittish discussing Actovegin, at one point inaccurately suggesting it's not permitted to be used in Germany. He later said he stocked the amino acid preparation derived from calves' blood but purchase required a doctor's prescription.
After some discussion, Koch returned from a back room with two boxes of Actovegin produced in Austria by Nycomed: one containing five 5-milliliter ampoules that cost $45; and a 250-milliliter bottle priced at $145.
Koch volunteered that among those to whom he sells Actovegin are Canadian and U.S. doctors, though they or their runners no longer come by his pharmacy. "No, they order it by Internet," he says. "We send it to them."
Mike Fish is an investigative reporter for ESPN.com. He can be reached at michaeljfish@gmail.com.
SPONSORED HEADLINES
ESPN TOP HEADLINES
MOST SENT STORIES ON ESPN.COM