NFL Youth Football Fund faces crisis
Fund once flush with multimillions faces safety crisis with depleted money, options
Updated:
August 28, 2012, 3:07 PM ET
By
Tom Farrey
| ESPN.com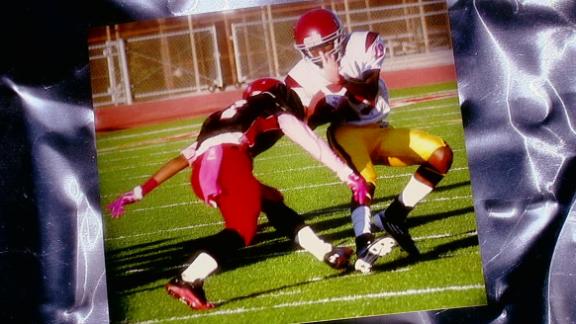 OTL: Football At A Crossroads: Safe Youth Football?
Pop Warner player Donnovan Hill's life changed after one hit on the football field. Was tackling technique to blame?
OTL: Football At A Crossroads: Safe Youth Football?
Gene Upshaw was ecstatic, Paul Tagliabue an engaged partner. It was 1998, and the NFL and its players union had just agreed to make one of the largest investments ever by a U.S. professional sports league to support players at the base of the pyramid upon which their lucrative enterprise was built: $100 million in all, through annual funding of the newly established NFL Youth Football Fund.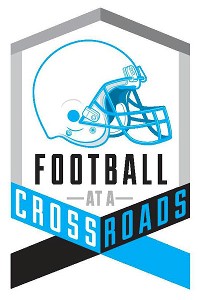 ESPN is presenting a weeklong, cross-platform series, "Football at a Crossroads." "Outside the Lines," "SportsCenter," ESPN.com and ESPN The Magazine examine health issues surrounding football at all levels of the sport, from youth football, high school and college football, through semipro and professional football.
ON TUESDAY
Fund in trouble: The NFL Youth Football Fund faces a crisis. Story »
Giving up the game: Two high school players give up football over concussions. Story »
Poor tackling to blame? Donnovan Hill's life changed after one hit on the football field. Watch »
New Pop Warner rules New rules this season aim to improve safety. Watch »
---
COMING WEDNESDAY
"Outside the Lines," 3 p.m. ET, ESPN
• Semi-pro football plays rough.
ESPN.com
• The concussion story in the CFL.
• The tragic death of David Coleman.
• The story of Scott Fujita.
At the inaugural board meeting, Dan Goich, a former defensive tackle with the Detroit Lions and other teams in the 1960s and '70s who was at that point a school teacher, recalls asking Upshaw a defining question.
"Are we going to make a difference?"
"We have to try," responded Upshaw, the longtime executive director of the NFL Players Association, who passed away in 2008.
Soon, checks were being written to hundreds of organizations around the country. Grants went to NFL team foundations, urban high schools with glass-strewn fields, player development camps, the Boys & Girls Clubs of America, even something called the Global Youth Championships. Goich's board was the Johnny Appleseed of sports philanthropy, except it roamed farther and planted more than one type of seed. By 2002, Tagliabue and Upshaw were so pleased about the impact of the NFL Youth Football Fund that they agreed to extend and increase their annual payments in 2004, committing another $75 million.
Then in 2007, abruptly, if quietly, the spigot shut off. The NFL, which controlled the money, stopped funding the fund.
"We certainly asked why," said Jason Belser, NFLPA spokesman. "They expressed that things weren't going well in the market. A couple of years later, we had meetings to fund it again."
But no contributions ended up getting made.
Now, with youth football in peril due to the health and safety concerns of parents, the piggy bank is almost empty. An ESPN review of tax forms for the non-profit NFL Youth Football Fund shows that nearly all of the $175 million endowment has been spent. Forced to dip into its reserves after NFL support was halted, the foundation saw its assets fall from $84 million in 2006 to $19 million in 2010, the most recent tax year on file. NFL spokesman Greg Aiello said another $13 million will be drawn from the fund this year.
Aiello declined to say how much money -- if any -- will be left in the fund after the latest checks are written, only that the NFL is in a period of "re-assessment" and will continue to support the grassroots program.
"Our commitment to youth football is going to be stronger than ever following the re-evaluation," he wrote in an email to "Outside the Lines." "How can funds best be spent to both grow the game and add a health and safety focus? That is the question."
As an advocate, Roger Goodell, who succeeded Tagliabue as NFL commissioner in 2006, has been visible on issues related to youth football. Goodell has supported laws that have been adopted in 39 states that mandate that any young athlete suspected of having a concussion be removed from a game and not be allowed to resume playing or practice until cleared by a medical professional. The league, its union and sporting goods companies are also partners on a new $1 million program to replace old helmets for youth teams in four under-served cities.
VOLUNTEER COACHES FACE LIABILITY?
Everyday life is a challenge for Donnovan Hill, a Pop Warner star from California who was paralyzed in a game last year at age 13. He needs full-time care that could cost tens of millions of dollars over his lifetime. An attorney for the family says a lawsuit will be filed.

Volunteer coaches, like those in Pop Warner, enjoy protection from negligence claims due to a 1997 law signed by President Bill Clinton. But if Hill's family can show that his coaches promoted or tolerated dangerous tackling techniques, that would lapse into "gross negligence," which is not shielded, said Doug Abrams, a University of Missouri law professor and an expert on youth sports liability.
"The ultimate question is whether coaches knew or should have known that it was dangerous," he said. "It will be hard for a coach to establish that head tackling is not extremely dangerous."
That's why the outcome of any lawsuit by Hill's family will be followed closely in the legal community -- head tackling is not uncommon in youth football. It's also against the rules, though some coaches are confused about what exactly is allowed, as an "Outside the Lines" report on Hill shows.
Major settlements against football coaches and their organizations for player injuries remain rare, Abrams said. Those that have made news have mostly involved school districts, among them:
• In March, a San Diego-area school district and the helmet manufacturer Riddell paid $4.9 million to former player Scott Eveland, who suffered a severe brain injury after a coach told him to keep playing while his head hurt.
• In 2010, the family of 15-year-old Max Gilpin, who died from heat stroke after collapsing in practice, settled with a Kentucky school district for $1.75 million.
• In 2009, a Washington school district paid $14.6 million to the family of Zackery Lystedt, who was 13 when he suffered a concussion during a game and was permanently injured.
Nonschool organizations have also come under scrutiny. In 2009, a Little League in Staten Island, N.Y., paid $125,000 to settle a lawsuit from a boy who was hurt while sliding into an outdated base that did not detach under force.
The Hill case highlights the liability risks that many youth coaches and administrators never think about, Abrams said.
"Leagues should bring in a lawyer to talk to them before the season," he said. "They need to know what negligence is. The problem is, if you bring in a lawyer, you're going to scare away a lot of your volunteer coaches."
-- Tom Farrey
But dedicated support to youth football has tapered in recent years with the decline of the NFL Youth Football Fund. Goich traces the disruption to the labor unrest of a few years ago. The 2006 agreement set aside 5 percent of league revenues for possible distribution to youth football, NFL Charities and several other categories of expenses. But no money went into the youth football fund, as owners geared up for a fight with the union to negotiate a better deal next time.
Caught in the middle were the fund's board members, who, according to Goich, didn't meet in person for nearly a year and a half until last May. No annual report has been produced since 2007, when the foundation began drawing on its investment assets -- more than $10 million a year -- to sustain support for the myriad grassroots groups to which it had made commitments. "We just kept meeting and doling it out and hoping the funding came back in the new CBA," Goich said. "We were saying, 'It better be in the new CBA because some of these things that are being planned for are three, four years down the road.' I brought it up to (board member and Packers CEO) Mark Murphy, who was on the phone for one meeting. I said, 'Are we being held hostage here?' He said that's not going to happen.
Belser said the league later agreed to fund it again, but the 2010 lockout came along and following through became a low priority of both the owners and union.
"It was like going paycheck to paycheck," Goich said. "It wasn't fair to the board because we didn't know where the money would be coming from."
As foundation assets dwindled, organizations that have lost their support include Pop Warner Little Scholars, the nation's oldest and most prominent youth football organization. Pop Warner received $1.3 million in 2007 and $125,000 in 2009 but nothing the past two years. American Youth Football, another major organization, also stopped receiving NFL youth funds in 2010.
By far, the biggest checks written each year are to USA Football, which the NFL created in 2002 with the hope that it would become the recognized governing body for youth football. Although its funding, too, saw cutbacks in recent years, it has already received $6 million this year, as Goodell -- with the support of the players association -- increasingly looks to the Indianapolis-based organization to take the lead in pushing best practices down a messy pipeline.
"Most people don't understand that youth football is probably the most fragmented of all youth sports," said Scott Hallenbeck, USA Football executive director. "Pop Warner is the most high-profile brand, but it's just 10 percent of football. Upwards of 80, 90 percent are community organizations that are stridently independent and feel they have been doing it right for 100 years. It's taken time to get commissioners and coaches to realize we're here to help, and there is a real need to make changes."
In an Aug. 16 email addressed to NFL fans, Goodell highlighted the league's support of Heads Up Football, a new initiative of USA Football designed as a health and safety resource for parents, coaches and players. The program presents information on the importance of properly fitted equipment, prevention and treatment of concussions, youth football rules, and the basics of proper tackling.
One of the program innovations is a free mobile app -- USA Football expects it to be ready this week -- that provides instructional videos and checklists of recommended safety standards. It advises parents to ask if their child's coach has completed a coaching course that includes player safety and positive coaching philosophy. "It comes down to coaches' education," said Hallenbeck, whose organization offers an accredited coaching course. "The sad thing is, too many coaches learn on Madden (the video game). It's crazy."
An ESPN survey released this week reflects the apprehension many parents have with youth football and coaches in particular. Fifty-eight percent of those with sons younger than 15 say they are "very concerned" about youth football injuries, with nearly one in five discouraging them from playing the game. More than two-thirds say that coaches are most responsible for safety. However, only 16 percent of parents believe coaches have received enough training on how to deal with serious injuries.
Yet it's not clear how many coaches want to get trained. One of the projects that the NFL Youth Football Fund underwrites is a leadership summit in Canton, Ohio, where select coaches from around the country get to hear from top experts in sports medicine and other areas. Goich attends and is alarmed at the lack of interest by some delegates. "What these coaches don't know is amazing," he said. "They get invited to Canton, everything's paid for, and yet they're leaving the meetings. I'm in the back of the room, soaking up the knowledge. And these guys are off doing the social thing in the hallways."
USA Football has trained 82,000 coaches since 2007. But there are an estimated 440,000 youth football coaches around the country, with many new sports parents cycling in each year and bringing old habits.
"We clearly need to change the culture," Hallenbeck said. "It's just that simple, and we will do everything in our power to make that happen. It's not about USA Football; it's about Pop Warner and anyone else in the landscape of youth football saying we need to get the best resources. And if they're not thinking that way, they probably should step out of youth football."
NFL YOUTH FOOTBALL FUND
Annual contributions made to the foundation by the league and its union, and net assets:
| Year | Contributions | Assets |
| --- | --- | --- |
| 1998 | $10 million | $8.7 million |
| 1999 | $12.5 million | $16.9 million |
| 2000 | $15 million | $26.4 million |
| 2001 | $20 million | $39.4 million |
| 2002 | $20 million | $48 million |
| 2003 | $22.5 million | $63.2 million |
| 2004 | $25 million | $73 million |
| 2005 | $25 million | $79.6 million |
| 2006 | $25 million | $84.1 million |
| 2007 | $0 | $64.3 million |
| 2008 | $0 | $43.4 million |
| 2009 | $0 | $31.3 million |
| 2010 | $0 | $19.4 million |
| 2011 | $0 | n/a |
Source: Income tax forms, Guidestar.org, NFL
Reforming the culture will take persistence -- as well as resources that have not yet been committed. For instance, Hallenbeck wants every youth league to identify a "player safety coach" who is not leading a team and who would get trained by USA Football at regional clinics and then go home and ensure that local administrators, coaches, parents and children know what is expected. But such measures aren't cheap -- he said the pilot program in three cities this year that the NFL is helping fund could run $200,000 overall.
"Our goal with the NFL is to find a very cost-effective way for (leagues) to do this," he said. "Candidly, I would love nothing more than this to be a free offering so that every coach out there is properly trained and every parent is properly informed about the game."
The new CBA, signed last year, provides Goodell with another opportunity to make an impact. Starting this season, the agreement devotes $22 million in joint revenues to philanthropic causes "as determined by the NFL, including NFL Charities and/or Youth Football or successor organizations." The pool of money is smaller than the $25 million a year that went to youth football alone from 2004 to 2006, but pool contributions will grow 5 percent annually and both the league and players union are signaling support.
This time, Belser said, youth football needs to be a "main priority" when allocating those funds. Aiello said the NFL this fall plans to announce "some exciting new funding" on the health and safety side of the youth game, with its estimated 3 million players.
"There should be no perception that we don't care," Aiello said. "We're just in the process of transition."
As the NFL charts its course, Goich urges the league to think of the exercise as one of self-preservation.
"Everyone should realize that youth football," he said, "is the foundation for all football."
Tom Farrey is a reporter in ESPN's Enterprise Unit and can be reached at tom.farrey@espn.com.
Writer, Reporter
Honors include 2014 Alfred I. DuPont-Columbia University Award, 2013 Edward R. Murrow Award and two Outstanding Sports Journalism Emmys
Director: Aspen Institute Sports & Society Program