Seventeen years ago, Marshall Ulrich paid a man to pull out all his toenails.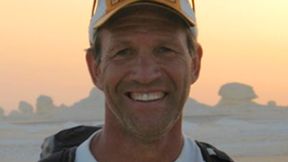 He's not sure why so many people are fascinated by that fact.
"It's not a goofy, freaky thing," Ulrich said. "It was something necessary for me to perform at a level I need to perform."
Ulrich is an elite endurance athlete and ultrarunner. He's completed the Seven Summits, including Mt. Everest. He's run clear across the United States -- last year, at age 58, he ran 3,063 miles, the equivalent of 117 marathons; it took him 52½ days. But that's not how a lot of people know him.