As we're deluged by hourly updates about Tiger Woods' alleged mistresses, I think we can all agree on one thing: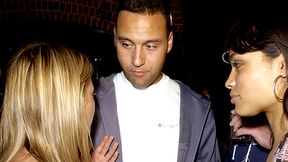 Derek Jeter is the Playa of the Decade.
Some folks griped because Jeter was honored as Sports Illustrated's Sportsman of The Year this week, but if you take into account his nearly flawless playa-ism for almost two decades, Jeter should be given a platinum chalice.
I respect Jeter's game -- on the field and off -- because he doesn't apologize for who he is. Jeter has never hid from the fact he likes to keep the company of beautiful women, and he's made it known he isn't going to rush into marriage.